Beckenham RC are pleased to confirm that the 2011 relay race will be held on Wednesday 11th of May 2011 at 7:30pm. Beckenham Team Relay Entry form or Enter ONLINE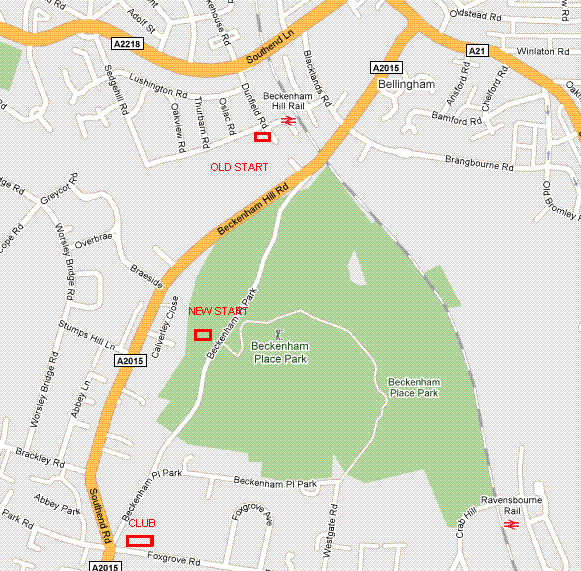 *Registration on the night: at race HQ, Beckenham Cricket Club, Foxgrove Road, Beckenham, Kent, BR3 5AS, from 6.00pm.  Teams must be declared by 7.10 pm.  The race starts and finishes in Beckenham Place Park, a 5 minute jog from HQ.
*Facilities: Changing, Showers, Toilets, limited car parking.  Bar with drinks and food available for purchase afterwards.
*Location: Conveniently located for public transport at Beckenham Junction, New Beckenham and Ravensbourne train stations, tram, bus routes all within 1 mile.
*Prizes: 1st, 2nd, 3rd Men's teams, 1st and 2nd Ladies' team, 1st Mixed Team; Fastest Man's and Lady's individual legs.
*The Course: 3 laps of 2.6miles each lap, measured by surveyor's wheel; undulating; on roads and paths, starting and finishing in Beckenham Place Park Golf Course.
Please make cheques payable to Beckenham Running Club – £7.50 per team of three.